To be brutally honest, this whole coronavirus pandemic is really pissing me off! The lives lost, the lives put on hold, the families and communities affected by this boutade, and the list goes on…
I am really sad about the coronavirus pandemic and the disastrous effects that it has had on the global community.
One of my dearest friend's aunts died from coronavirus several weeks ago. I beseech everyone around the world to take the necessary precautions handed down by the World Health Organization (WHO) and their local health authority to halt the spread of the virus. Such precautions you can take to protect yourself and your loved ones include:
Covering your mouth and nose when coughing or sneezing with either a medical grade face mask or tissue.
Avoiding close contact with people who have the virus or exhibit symptoms of the virus.
Washing your hands (including wrists) regularly with soap and water for at least 20 seconds.
Sanitising your hands with an alcohol-based hand rub that is particularly formulated to kill the COVID-19 coronavirus.
Discarding used tissues and personal hygiene items immediately.
Avoiding touching your eyes, nose and mouth.
Maintaining a distance of at least 1.5 metres from infected persons or people showing symptoms.
Wearing the appropriate protective masks and personal protective equipment (PPE), especially in a health care environment.
Avoiding unnecessary contact with animals.
Washing your hands thoroughly after contact with animals.
Ensuring that animal food products such as beef, chicken, fish or eggs are cooked well before they are consumed.
Check out the latest information regarding COVID-19 on the WHO website.
We Are All In This Together!
Here in Australia, the Morrison Government has created social distancing laws which are continuously being modified as new cases in the country decrease. Basically, Australians are required to self-isolate and are only allowed to leave their home for the following 16 reasons.
Since we are going to spend the majority of our time at home self-isolating and social distancing, I have compiled a list of colourful activities we can all do during self-isolation.
I, for one, am losing my mind being confined within four walls, but I do these colourful activities to remain calm and unaffected by this "house arrest".
For those of you who are struggling with mental health issues during lockdown, here are ten colourful activities you can do while in isolation to keep yourself occupied.
1. Colour in a Colouring Book
A while ago, I went to a discount store and bought myself a colouring book. There are adult colouring books on the market, but I purchased a children's colouring book because the adult ones were nowhere to be found.
Lately, I have been colouring in this book to add a dash of colour to my life and keep me focused.
According to Beaumont, colouring for adults comes with a multitude of benefits including:
Reducing stress and anxiety
Improving motor skills and vision
Improving sleep
Improving focus
You can find some really inexpensive colouring books online which can be delivered directly to your door. On the other hand, if your government allows you to leave your house to buy essential items, you can find some dirt cheap colouring books at the supermarket or discount store.


2. Paint a Canvas
This is something that I've never done before because I have rheumatoid arthritis and I'm clumsy as hell when I carry paint brushes, but if you are a good painter, why not get your creative juices flowing?
According to art therapy organisation CANVAS by NUMBERS, the top ten health benefits of painting are:
Improvement of concentration
Sharpening of fine motor skills
Relaxation
Promotion of knowledge of various cultures
Boosting of creativity
Non-verbal communication skills
Critical thinking skills
Perseverance
Self-confidence
Positive mindset
Stay mentally healthy by getting started with a paint kit.
As for me, I cannot paint because of my arthritis, but I have purchased paintings and portraits from retailers to give my house a bit more flair during this dark time.
If you cannot leave your house to buy a painting or picture, there are plenty of online shops that will deliver inexpensive artworks directly to your door.
One of the brands that I'm affiliated with is www.dresslily.com and they have plenty of inexpensive colourful artworks and decorative wall tapestries to help you beat the doom and gloom of the coronavirus age.
Photo Credit: www.dresslily.com
Another trusted brand I like is www.preciousmoments.com. They have plenty of colourful ornaments and wall plaques that you can buy to decorate your home and give your living space a positive vibe!
Photo Credit: www.preciousmoments.com
3. Knit a Sweater
This activity is for people who are good with their hands! I cannot knit a thread to save my life, but if you are good at knitting or crocheting, why not knit a sweater for yourself or someone special? According to Sheep & Stitch, the benefits of knitting are:
Knitting reduces stress
Knitting can help kids read
Knitting can keep Alzheimer's at bay
Knitting teaches important life skills
Knitting helps overcome addiction
Knitting encourages community
To add to the mix, I personally believe that knitting is fun and creative, but unfortunately, I can't knit because of my hands, but if you can knit, go for your life!
By the way, I am not affiliated with Sheep & Stitch in any way, but if you subscribe to their newsletter, they will send you patterns, videos and sales should you be interested in learning more about knitting.
4. Paint your walls
If you are sick and tired of looking at the same old colours on your walls, perhaps it's time for you to spruce things up!
According to paint experts, Dulux, "The walls of your home colour your world. They are what set the mood for everyday life" (2019). If you have never painted a wall before and would like some guidance on how to choose a colour and apply the paint, here is a neat how-to video from the good folks at Dulux. You can also read step by step instructions here.
5. Give Yourself a Manicure/Pedicure
Even pre-coronavirus, this is one of my favourite activities to do. I used to go to a beautician in Blacktown, NSW to do regular manicures and pedicures and make my hands and feet look clean, colourful and smooth. Now that all the beauty salons are closed due to the COVID-19 lockdown, I have been giving myself home manicures and pedicures.
I have now grown accustomed to painting my own nails. To give yourself a manicure/pedicure at home, follow these steps from Paula's Choice Skincare so you can look and feel great!
6. Put Some Makeup On
Sometimes when I'm bored, I like to splash on a bit of makeup to give me an emotional boost. To be honest, I'm not exactly a pro at applying makeup, so I subscribe to YouTube channels so I can follow the tutorials and apply my makeup properly.
One of my favourite channels on YouTube is Kaushal Beauty. I also like Denitslava Makeup. Her tutorials are simple, elegant and glamorous!
7. Colour Code Your Wardrobe
Colour-coding your wardrobe or closet can make your life a hell of a lot easier! Not only will your wardrobe look beautiful when it's neat and organised, it will also make finding what you are looking for effortless, thus saving you time in the long-run. According to Simply Spaced, here is the best approach to organising your wardrobe:
Group "types" of clothing together first (i.e. dresses, blouses, jackets, etc.).
Within each group of clothing type, create colour blocks.
Use the rainbow (ROY G BIV) to colour coordinate: White, tan, pink, red, orange, yellow, green, blue, indigo, violet, brown, grey, black.
If you have patterned items with multiple colours, create a "patterned section" or decide on it's primary colour and group it with that colour.
If you prefer to wear a lot of black and rarely white, put the black colour-blocks at the front of the line up (vice versa).
8. Fix Your Blog
If you're like me and you run a blog or multiple blogs, chances are that it may need fixing and editing in more ways than one. According to the good folks at ShareASale, some things you can do to improve your blog are:
Update your pictures and "About Me" page
Ensure social media icons and newsletter signs are working properly
Recycle old, unpopular posts
Increase engagement in the online community
Use higher quality photos and videos
Boost priority content for extra exposure.
If you are an affiliate marketer, you may also need to do a site audit and check that your affiliate links are working and still valid.
If you would like to join an affiliate marketing network and promote other people's products on your blog, I recommend ShareASale. They have cool merchants that you can partner with, and they also support affiliate marketers by providing them with advice on affiliate marketing best practices, webinars and resources so that you can make the most out of your affiliate marketing campaigns.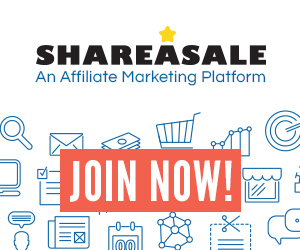 9. Design Something on Canva
For those of you who like to design in a digital space, I recommend Canva. Canva allows you to design just about anything including business cards, Instagram stories, product labels, mind maps, Facebook posts and more. They have a plethora of templates that you can choose from, and it will not cost you a penny, so design away! Here is the link for Canva.
10. Dye Your Hair
I used to go to the hair salon to dye my hair, but lately, I've been dying my own hair at home. A few weeks ago, I dyed my hair with Schwarzkopf Brilliance Luminance L43 Smouldering Red. Since my hair was already dark, it turned out like this:
To dye your hair at home like a pro, check out these home hair dye tips and tricks from The Style Insider. Be sure to do an allergy test before you dye your hair and follow the instructions on the packaging to the letter!
*****
So there you have it folks! Here are my top 10 colourful activities which I recommend you do during self-isolation to keep yourself occupied. If you have any other suggestions that you'd like me to add to the list, leave your comments below and I will gladly add them.
---